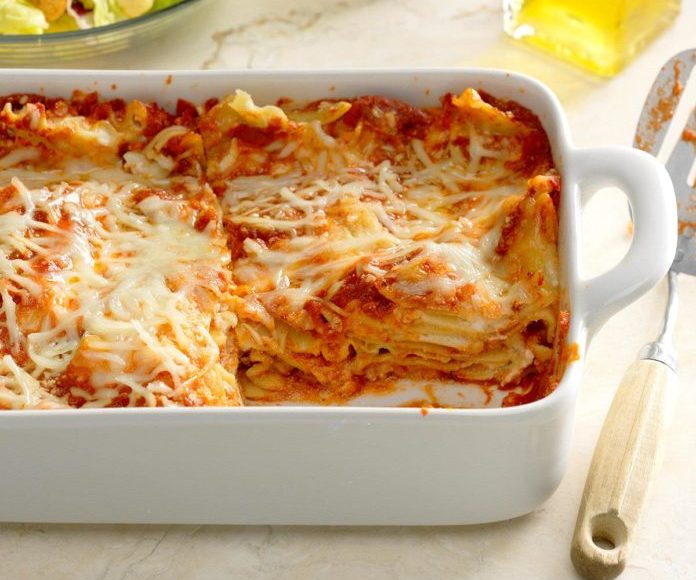 Pakistani Food & Recipies
Pakistani  Food & Recipes
Pakistani cuisine (Urdu: پاکستانی پکوان) can be described as a refined blend of various regional cooking traditions of the subcontinent. Pakistani cuisine is known for its richness and flavour.[1]
Within Pakistan, cuisine varies greatly from region to region, reflecting the country's ethnic and cultural diversity. Food from the provinces of Sindh and the Punjab is largely similar to North Indian cuisine, and can be highly seasoned and spicy, characteristic of the flavours of the South Asian region. Food in Western Pakistan particularly the Khyber Pakhtunkhwa, Balochistan, Gilgit-Baltistan and Azad Kashmir involves the use of mild aromatic spices and less oil is used characterizing affinities to the cuisine of neighbouring Afghanistan, Iran, and Central Asia.
International cuisine and fast food are popular in cities. Blending local and foreign recipes (fusion food) such as Pakistani Chinese, is common in large urban centres. Furthermore, as a result of lifestyle changes, ready made masalas (mixed and ready to use spices) are becoming increasingly popular. However, given the diversity of the people of Pakistan, cuisines generally differ from home to home and may be totally different than the mainstream Pakistani cuisine.
Historical influences
The arrival of Islam within South Asia influenced the local cuisine to a great degree. Since Muslims are forbidden to eat pork or consume alcohol and the halal dietary guidelines are strictly observed. Pakistanis focus on other areas of food such as beef, lamb, chicken, fish, and vegetables as well as traditional fruit and dairy. The influence of Central Asian, South Asian and Middle Eastern cuisine in Pakistani food is ubiquitous[citation needed]
Elements
Pakistani dishes are known for having aromatic and sometimes spicy flavours, and some dishes often contain liberal amounts of oil which contributes to a richer, fuller mouthfeel and flavour. Brown cardamom, green cardamom, cinnamon, cloves, nutmeg, mace, and black pepper are the other main ingredients used to make the wide variety of dishes throughout Pakistan. Cumin seeds, caraway and bay leaves are also very popularly used. In the Punjab province it is further diluted with coriander powder. Garam Masala (Aromatic spices) is a very popular blend of spices used in many Pakistani dishes.
Eating habits
Pakistanis generally eat three meals a day: breakfast, lunch, and dinner. During the evening, many families have green tea without sugar which goes along with baked/fried snacks from local bakery (or prepared at home). During the Islamic holy month of Ramadan, the eating patterns change to: sehri and iftar. It is considered proper to eat only with the right hand as per Islamic tradition (also a tradition in many other Asian cultures). Many Pakistani families, particularly in rural areas, eat their meals served on a cloth known as dastarkhan which is spread out on the floor. In NWFP, many street eateries serve food on a takht, in a style similar to Iran & Afghanistan. A takht is raised platform on which people eat their food sitting cross-legged, after taking their shoes off.
Breakfast
A typical Pakistani breakfast, locally called (nāshtā ناشتہ), consists of: eggs (boiled/scrambled/fried/omelette), a slice of loaf bread or roti, parathas (lachha/qeema/kolcha), sheermal with tea or lassi, qeema (minced meat), fresh seasonal fruits (mangoes, apples, melons, bananas etc.), milk, honey, butter, jam, shami kebab, and nuts. Sometimes breakfast includes baked goods like bakarkhani and rusks. During holidays and weekends, halwa poori and channay are sometimes eaten. In the Punjab, sarson ka saag (mustard leaves) and maaki ki roti (cornbread) is a local favourite. Punjabi people also enjoy khatchapuri, a savory pastry filled with cheese, much like Bosnian Pita. In Karachi, breakfast might even include nihari, paya and nan. Due to the comparatively high level of physical activity of agricultural and unskilled workers, Pakistani breakfasts tend to be very heavy, almost a feast.
A variety of Pakistani dinner cuisines – Starting from the left, gobi aloo, seekh kebab, and beef karahi
Lunch
A typical Pakistani lunch consists of meat curries or lentils along with bread (roti, nan) or rice though rice is generally favoured for dinner time. Popular lunch dishes may include aloo gosht (meat and potato curry) or any vegetable like gobhi, kadoo, teeda or karela with mutton. Chicken dishes like chicken karahi and chicken qorma are also popular. Alternatively highway food stops often sell just daal and tandoori roti or masala Okra and chapaattis, which is cheap and filling for people on the move. People who live near the main rivers also eat fish for lunch, which is sometimes cooked in the tandoori style.
Dinner
Dinner is considered the main meal of the day as the whole family gathers for the occasion. Food which requires more preparation and which is more savoury (such as pulao, kofte, kebabs, keema, korma) are prepared. Though in typical Punjabi households lentils and rice are staple dinnertime menu. These are served with rice or bread (or both) along with yoghurt, pickle and salad. The dinner may (not commonly) be followed by dessert ranging from anything from fruit to traditional desserts like kheer, gulab jamun, shahi tukray, gajraila, qulfi or ras malai.
Snacks
Pakistani snacks comprise food items in Pakistan that are quick to prepare, spicy, usually fried, and eaten in the evening or morning with tea or with any one of the meals as a side-dish. A given snack may be part of a local culture, and its preparation and/or popularity can vary from place to place. These snacks are often prepared and sold by hawkers on footpaths, railway station and other such places, although they may also be served at restaurants. Some typical snacks are bhala, chaat, chana masala, pakora, and papadum.
Main courses
In Pakistan, main courses are usually served with wheat bread (either roti or naan), or rice. Salad is generally taken as a side dish with the main course, rather than as an appetizer beforehand. Assorted fresh fruit or sometimes desserts are consumed at the end of a meal.[2] Meat plays a much more dominant role in Pakistani food, compared to other South Asian cuisines. According to a 2003 report, an average Pakistani consumed three times more meat than an average Indian.[3] Of all the meats, the most popular are goat or mutton, and chicken. Beef is also eaten, and is particularly sought after as the meat of choice for kebab dishes or the classic beef shank dish nihari. Seafood is generally not consumed in large amounts, though it is[4] very popular in the coastal areas of Sindh and the Makran coast of Balochistan.
Curries, with or without meat, combined with local vegetables such as bitter gourd, cauliflower, eggplant, okra, cabbage, potatoes, rutabaga, saag, and peppers are most common and cooked for everyday consumption. A typical example is aloo gosht or literally "potatoes and meat", a homestyle recipe consisting of a spiced meat and potato stew, and is ubiquitously prepared in many households. Korma is a classic dish of Mughlai origin made of either chicken or mutton, typically eaten with rice and is very popular in Pakistan.
Pulses
Various kinds of pulses also make up an important part of the Pakistani dishes. While lentils (called daal), and chick peas (called channa) are popular ingredients in homestyle cooking, they are traditionally considered to be an inexpensive food sources. Because of this reason, they are typically not served to guests who are invited for dinner or during special occasions. Combining meat with lentils and pulses, whether in simple preparations or in elaborate dishes such as haleem, is also a distinctively Pakistani touch not commonly seen in neighbouring India where a substantial number of its population are vegetarians.
Beans such as black-eyed beans (lobia) and kidney beans (rajma) are sometimes served in a tomato based masala sauce, especially in Punjab.
Barbeque and kebabs
Meat and grilled meat has played an important part in Pakistan region for centuries. Sajji is a Baluchi dish from Western Pakistan, made of lamb stuffed with rice, that has also become popular all over the country. Another Balochi meat dish involves building a large outdoor fire
and slowly cooking chickens. The chickens are placed on skewers which are staked into the ground in close proximity to the fire, so that the radiant heat slowly cooks the prepared chickens.
Kebabs are a staple item in Pakistani cuisine today, and one can find countless varieties of kebabs all over the country. Each region has its own varieties of kebabs but some like the Seekh kebab, Chicken Tikka, and Shami kebab are especially popular varieties throughout the country. Generally, kebabs from Balochistan and the Khyber Pakhtunkhwa tend to be identical to the Afghan style of barbecue, with salt and coriander being the only seasoning used. Regional kebab recipes from Karachi and the wider Sindh region is famous for its spicy kebabs, often marinated in a mixture of spices, lemon juice and yoghurt. Barbecued food is also extremely popular in some cities of Punjab such as Lahore, Gujranwala and Sialkot. Al-Hamra Restaurant and Bundu Khan kebab House are famous throughout Pakistan for their taste and variety of kebabs. Kebab houses are said to be the most profitable food businesses in Pakistan.
Types of kebabs (mainly made of Beef or Lamb) are:
Rice dishes
Pakistan is a major exporter and consumer of rice. Basmati is the most popular type of rice consumed in Pakistan. However the average Pakistani householder generally eats plain polished white rice of non-export quality. The quality of Pakistani basmati rice is generally not as fine as Dehra Dooni rice from India's Northern Valleys. Iranis eat a lot of the cheaper Pakistani basmati rice.
Dishes made with rice include many varieties of pulao:
Yakhni pulao – meat and stock added. Creates a brown rice
Matar pulao – pulao made with peas
Maash pulao – A sweet and sour pulao baked with mung beans, apricots and Bulgur (a kind of roughly milled cracked wheat). Exclusively vegetarian.
Biryani is a very popular dish in Pakistan and has many varieties such as Lahori and Sindhi biryani. Tahiri, which is also a form of vegetarian biryani, is also popular. All of the main dishes (except those made with rice) are eaten alongside bread. To eat, a small fragment of bread is torn off with the right hand and used to scoop and hold small portions of the main dish. Pickles made out of mangoes, carrots, lemon etc. are also commonly used to further spice up the food.
In the Khyber-Pakhtunkhwa feasts using mountains of spiced rice combined with pieces of slowly roasted lamb are often served for guests of honour. These kind of pulaos often contain dried fruit, nuts, and whole spices such as cloves, saffron and cardamon. Such rice dishes have their origins in Central Asia and the Middle East.
Varieties of bread
Pakistanis also eat flat round bread (roti) as a staple part of their daily diet. Pakistan has a variety of breads, often prepared in a traditional clay oven called a tandoor. The tandoori style of cooking is said to have its origins in neighbouring Afghanistan. Some of these are:
Chapatis – Most common bread at home, made of whole wheat flour. They are thin and unleavened.
Tandoori roti – These are extremely popular all over Pakistan. They are baked in a clay oven and are consumed with just about anything.
Paratha – A flat many layered chapati separated by ghee (similar to pastry dough), originating from Punjab. Parathas are commonly eaten for breakfast and can also be served with a variety of stuffing.
Naan – Unlike chapatis, naans are slightly thicker, typically leavened with yeast and mainly made with white flour. They may also be sprinkled with sesame seeds, called kulcha. They are often served with sri paya and nihari for breakfast.
Kulcha – This is a type of naan usually eaten with chickpeas and potatoes.
Roghni naan – Naan sprinkled with sesame seeds and covered with a minute amount of oil.
Sheermal – Prepared with milk and butter, and is a vital part of food served in marriages, along with taftan. It is often sweetened and is particularly enjoyed by the kids. Sheermal has its origins in Iran.
Taftan. This is a leavened flour bread with saffron and small cardamom powder baked in a clay oven.
Kandahari naan – Long naan originally from Western Pakistan.
Halwa purian or bhujia with puri (now commonly known as poorian) has also become a typical breakfast in Pakistan. They are sold sometimes on make shift carts or otherwise in breakfast stores.
Desserts
Popular desserts include Peshawari ice cream, sheer khurma, kulfi, falooda, kheer, rasmalai, phirni, zarda, shahi tokray and rabri. Sweetmeats are consumed on various festive occasions in Pakistan. Some of the most popular are gulab jamun, barfi, baklawa, kalakand, jalebi, and panjiri. Pakistani desserts also include a long list of halvah such as multani sohen halvah and hubshee halvah. Kheer made of roasted seviyaan (vermicelli) instead of rice is popular during Eid ul fitr. Gajraila is a sweet made from grated carrots, boiled in milk, sugar, green cardamom, and topped with nuts and dried fruit and is popular in Pakistan as well as in other parts of South Asia including Afghanistan.
Tea varieties
Pakistanis drink a great deal of tea (locally called, chai). Both black and green tea (sabz chai/qehwa) are popular though qehwa is often served after every meal in Khyber Pakhtunkhwa and the Pashtun belt of Balochistan. Kashmiri chai, a pink milky tea with pistachios and cardamom, is drunk primarily at weddings and during the winter when it is sold in many kiosks. In northern Pakistan (Chitral and Gilgit-Baltistan), salty buttered Tibetan style tea is consumed.
Beverages
Besides tea, there are other drinks that may be included as part of the Pakistani cuisine. All of them are non-alcoholic as the consumption of alcohol is prohibited by Islam. During the 20th century, drinks such as coffee and soft drinks have also become popular in Pakistan. It is very common to have soft drinks now days with Pakistani meals.
Lassi — Milk with yoghurt, with an either sweet or salty taste
Gola ganda — Different types of flavours over crushed ice
Sugarcane juice (Ganaay ka ras)
Lemonade (Limu pani)
Shikanjabeen
Almond sherbet
Sherbet-e-Sandal — Drink made with the essence of sandal wood
Kashmiri chai/Gulabi chai — A milky sweet tea/pink tea
Western influences
Pakistani dishes are also taking a lead in the western direction, as many Pakistanis are trying out new and modern foods. Many westernized restaurants and fast food outlets are dotted in all parts of Pakistan. The Punjab and Sindh provinces, where the majority of urban, western culture has been greatly advanced and has chains of many American, European and British chains in many metropolitan cities such as Karachi, Lahore, Islamabad, Hyderabad, Sialkot, Faisalabad, Multan, Rawalpindi and many others. Marketing and advertisements have made these a heaven for social and modern spots for all Pakistanis to try out.
See also
References