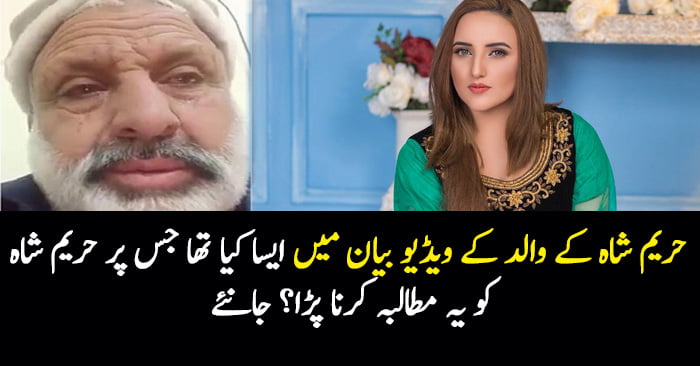 Hareem Shah's father speaks up on her controversies
TikTok sensation Hareem Shah's father, Zarrar Hussain, has come up with a video message to express his reaction to the controversies that his daughter has stirred up recently.
Starting his video with an apology to all his relatives and friends, Shah's father said that he is short of words to describe his feelings over his daughter's numerous controversies and scandals.
Hareem, whose original name is Fiza Hussain, is famously known for her contentious TikTok videos that she uploads under her screen name Hareem Shah.
In a shocking turn in his video message, Hareem's father said, "May Allah accept my sacrifice and forgive my mistakes."
Hareem has been receiving a lot of backlash and ire from netizens after her videos from inside the Ministry of Foreign Affairs went viral.
She recently accused Railway Minister Sheikh Rasheed of harassing her online when an alleged live chat video between the two surfaced on the web.